PLG Industry Solutions
Logistics solutions for building materials wholesalers

Building materials wholesale
The building materials industry is one of the oldest industries in the world – which is no great surprise, since people have been erecting structures and buildings since time immemorial. Nowadays, the building materials are used in all areas of construction, for example, for building construction, civil engineering and drywall construction. They include gala building materials such as slabs, pavers and bulk materials and other building materials such as bricks, wood and concrete blocks.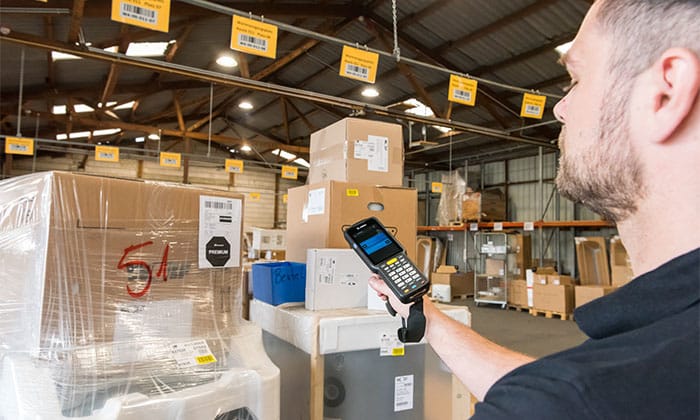 Warehouse Management Software pLG WMS Wholesale
Warehouse logistics for your building materials wholesale business
Due to the extensive assortment and the, in the truest sense of the word, heavy material, the building materials trade has to meet special challenges – regardless of whether it wants to sell to private or commercial customers.
From the shortest possible waiting time for collectors to the picking sequences of larger and smaller building materials to the best possible compacted pallets that save storage space on the trucks and their trailers, as many customer benefits as possible should be played out here.
Our industry solution pLG WMS Wholesale is specially tailored to the needs of the building materials industry. With the warehouse management software, we offer you a comprehensive solution for your industry and can connect our system to any enterprise resource planning system, independent of ERP.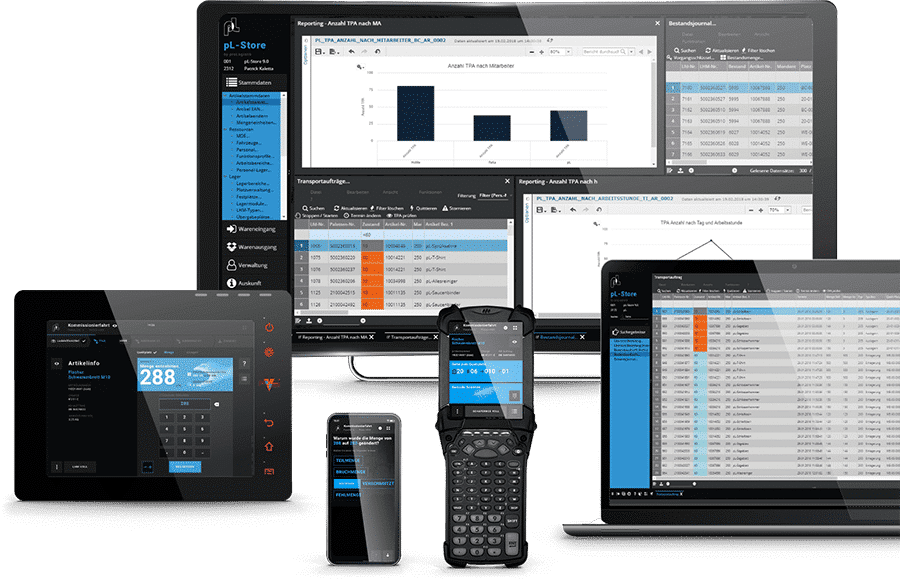 LVS highlights for building materials wholesalers:
Fine WE Crossdock
Optimization of paths and storage space in the small parts area
Picking ready for shipment
Loading order
Freestyle picking
Chaotic and fixed storage space management
Fire, nuance and batch management
With pLG WMS Wholesale warehouse management software, you can:
Online inventory management
Less administrative work
Complete documentation
Automated processes
Quality assurance
Documentation requirement
Short ways
Faster throughput times
Optimized processes
Forward warehouse planning
Fewer shortages
Better warehouse utilization
Tested and found to be good
Our Warehouse Management System
As a constant quality control, we have our pLG WMS comprehensively tested and subsequently validated by the Fraunhofer Institute for Material Flow and Logistics (IML) every year. As a result, we certify ourselves annually as a provider in the Online Warehouse Logistics Portal of the IML.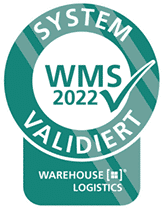 We offer you a holistic and personalized service
How else can we support you?
Consulting
With our logistics consulting, we support you in all logistical challenges, from the right strategy to optimal implementation.
Support
Whether for your software, your hardware or your System Center. Whether you have questions, problems or defects – we support you with our support.
Your personal contact persons
Questions, wishes or suggestions?
Call us or write us a message. We look forward to seeing you.