IT Consult Henrik Ernst
Welcome to IT Consult Henrik Ernst.
We have a new website, and we are very pleased to welcome you to our new website with proLogistik Group. Since June 2021 we are part of the proLogistik Group.
We are an established software development company of warehouse software for service providers such as freight forwarders and logistics providers with headquarters in Pinneberg just outside Hamburg. The WinLager bearing program was developed by us in 1998 and has been continuously optimized. Our customers from a wide range of industries trust our expertise. We have a particularly large number of customers from the food sector, steel sector and bulk materials industry.
Thank you for visiting our new website. We look forward to working with you!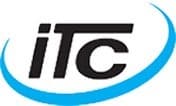 Contact now
Questions, wishes or suggestions?