proLogistics Group
The companies of the group

Excellence in Logistics
Who we are
Within the proLogistik Group, we combine the competencies of seven strong companies from Germany and Switzerland with more than 500 employees at 12 locations with a total of 155 years of experience in the field of warehouse management systems (WMS).
Today, many satisfied customers from the wholesale, retail, industrial and 3PL service sectors are already benefiting from end-to-end optimized supply chain solutions. We support both small and large companies that are replacing systems or introducing a WMS for the first time with precisely tailored software solutions for digital transformation.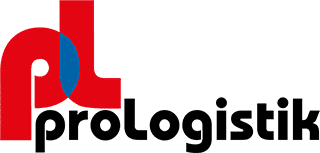 proLogistik GmbH
Portcullis 1
D-44369 Dortmund
proLogistik GmbH
With around 200 experienced team players and a wealth of experience spanning more than 30 years, the Dortmund-based intralogistics system house proLogistik develops warehouse management software for intelligent, digitally controlled and efficient warehouse processes – consistently networking people, inventories and goods movements.

For its customers, proLogistik prepares feasibility studies and profitability analyses for online inventory-managed warehouse management systems (WMS) in the field of intralogistics. It creates solution concepts for individually configured systems – interface-compatible and modular in design. proLogistik sees itself as a partner to its customers, who will also stand by them in the long term – from stocktaking and implementation to service that leaves nothing to be desired.
In addition to system solutions for intralogistics, proLogistik develops and manufactures hardware components such as industrial PCs for industrial use – from data acquisition in logistics to process control in production. In addition, proLogistik is the leading provider in the field of voice-supported dialog systems for voice picking.

Dataphone AG
Schaffhauserstrasse 611
CH-8052 Zurich
Dataphone AG
Dataphone is an international provider of intelligent logistics solutions with locations in Switzerland (Zurich), Germany (Dortmund & Leer), Mexico (Mexico City), USA (Nashville) and Canada (Toronto). For over 36 years, Dataphone has been developing innovative, standardized and flexible warehouse management software and hardware solutions for the warehouse logistics, retail, transport, industrial and manufacturing sectors as well as for the healthcare and medical industries.
Whether a warehouse management system with interactive data glasses, a smart transport or store management solution, multifunctional scan sleeves or barcode scanners – Dataphone implements exciting and forward-looking solutions. Thanks to active networking, the company is familiar with country-specific developments and can also easily implement the latest logistics trends on the market. As an expert in developing warehouse management software, Dataphone combines many years of experience in supply chain management with a large and accomplished team of warehouse system software developers.

XELOG AG
Birch road 49
CH-6343 Rotkreuz
XELOG AG
XELOG is a software and consulting company based in Rotkreuz, Switzerland, that designs and develops warehouse management solutions to handle intralogistics efficiently, safely and economically. The company was founded in 1996 and focuses primarily on four areas: the overall logistics strategy, the design and optimization of logistics processes, the organization and the supporting infrastructure. The latter includes the efficient use of human resources and the targeted use of modern information technologies (IT) to automate process steps.
The requirements of intralogistics are covered by XELOG across all industries with proven software standards. A special understanding of processes, competence in the implementation of logistical requirements in practice-oriented IT solutions, sound experience as a provider of warehouse management solutions and the cultivation of long-term customer relationships are what set us apart.

IT Consult Henrik Ernst GmbH
Embankment 23
D-25421 Pinneberg
ITC Henrik Ernst GmbH
IT Consult Henrik Ernst, based in Pinneberg just outside Hamburg, is an established software development company specializing in WMS solutions for freight forwarders and logistics service providers. In addition, IT Consult serves customers from the food industry, the steel sector and the bulk materials industry.
In 1998, the company developed the future-proof warehouse management system WinLager. WinLager runs on any Windows application (32/64 bit), guarantees a controlled workflow, is individually configurable, modularly structured, can be upgraded at any time, and always remains up-to-date thanks to continuous further development and free updates.

LogiSoft-S Ltd.
Station road 37
D-74072 Heilbronn
LogiSoft-S Ltd.
LogiSoft-S, based in Heilbronn, Germany, has been concentrating on the field of warehouse management and logistics as a software and systems house since 1991, supplying its customers with concepts for efficient processes, sensible technologies and hardware components, and the necessary intelligent software modules.
Based on the standard software module iLTIS (= intelligent warehouse and transport information system), LogiSoft-S is able to implement even special requirements cost-effectively and flexibly. Along the complete supply chain (from production to warehousing and distribution to delivery and POS), the company offers very lean mobile systems that can be supplemented with optimization functions as needed. With the help of generator tools, LogiSoft-S tailors the iLTIS interface exactly to customer needs. Unnecessary fields, confusing masks or inflexible software processes, as is common with many ERP systems, are thus avoided. Integration tools ensure a secure and flexible integration of iLTIS into the surrounding software systems. After go-live, LogiSoft-S supports the operational business at the customer's site by providing direct, fast and qualified support.

TM3 Software GmbH
Prüfeninger Street 20
D-93049 Regensburg
TM3 Software GmbH
Founded in 2008, the software company TM3 joins the list of successful start-up stories of the University of Regensburg. With a special focus on medium-sized retail businesses, fulfillment providers and online retailers, TM3's innovative enterprise resource planning system ensures optimized processes and inventory levels. Thanks to implemented AI algorithms, the TM3 logistics software always thinks for itself and provides optimization suggestions for, for example, the best possible storage location for even more efficient storage and retrieval.
The TM3 software can be used as a local installation in your own company or as a cloud SaaS solution. With a cost-effective implementation in the course of a monthly rental option, there are also attractive opportunities, especially for small businesses, to streamline and optimize their own warehouse processes.

active logistics GmbH
Gahlenfeldstr. 53
D-58313 Herdecke
active logistics GmbH
Under the motto "Intelligent Transformation", active logistics has been supplying state-of-the-art customized software for all areas of the supply chain for over 40 years. The approximately 180 employees have made it their business to deliver efficient IT complete solutions, including a modern transport management system for national and international system logistics. With services from the cloud and a multicloud solution, the company offers contemporary and future-oriented IT solutions for every need.
The company's own data center in Niederaula is one of the largest data centers for the transport and logistics industry in Europe and provides a secure data flow for its customers. In addition to its headquarters in Herdecke, active logistics has further locations in Koblenz and Nuremberg.

AIS alfaplan GmbH
Söflinger Street 100
D-89077 Ulm
AIS alfaplan GmbH
Route planning, telematics and route optimization from a single source for more transparency, lower costs & more sustainability: With 25 years of digitization experience and around 60 employees, the AIS alfaplan team helps customers save time, kilometers, money and CO2. The product portfolio consists of more than seventy modules from the following areas:
Route planning: Fully automated scheduling processes allow the accruing order volume for all delivery and collection routes to be distributed to the fleet particularly efficiently.
Route optimization: The system calculates routes and itineraries depending on the individual cost structure per vehicle and thus provides cost-optimized navigation specifications. It reduces empty, load and detour kilometers as well as fuel consumption and CO₂ emissions.
Telematics: Ongoing real-time data exchange including status messages, location and ETA information reduces the communication effort between dispatch and vehicles.
Yard management: Yard management links order management, arrival and yard monitoring. The inflow to the yard, loading units and gate occupancy can be precisely controlled, e.g. to drastically reduce standing times at the gate.
Route and route analysis: A comparison of target route specifications with actual data in the route analysis controlling tool makes deviations transparent and creates the basis for effective readjustment.

Strübing Datensystemberatung GmbH
Hunting street 1
D-76532 Baden-Baden
+049(0)7221-9359-0
dinas@dinas.info
Strübing Datensystemberatung GmbH
Already in 1970 Adalbert Strübing started his own business and founded the company PRO-ORG KG from which in 1988 the Strübing Datensystemberatung GmbH emerged. Today, the Baden-Baden-based company is one of the most successful European software providers in the transport sector. The product portfolio is aimed at shippers, customers of warehousing as well as freight forwarders in a wide range of industries.
The company's central product is the extremely comprehensive, flexible and modern forwarding software DINAS. Today there are DINAS users in different countries who use the software on a wide variety of operating systems.
The warehouse logistics software (LMS) within DINAS for shippers and warehousekeepers meets customer requirements for a powerful and flexible software solution in the area of warehouse management. Strübing Datensystemberatung GmbH has transferred the core functions of DINAS into transparent warehouse management.
The programs of the forwarding software DINAS and the warehouse software LMS are platform-independent and run under different UNIX variants, Windows servers and System i (AS/400).