PLG WMS WHOLESALE
Warehouse management software for wholesale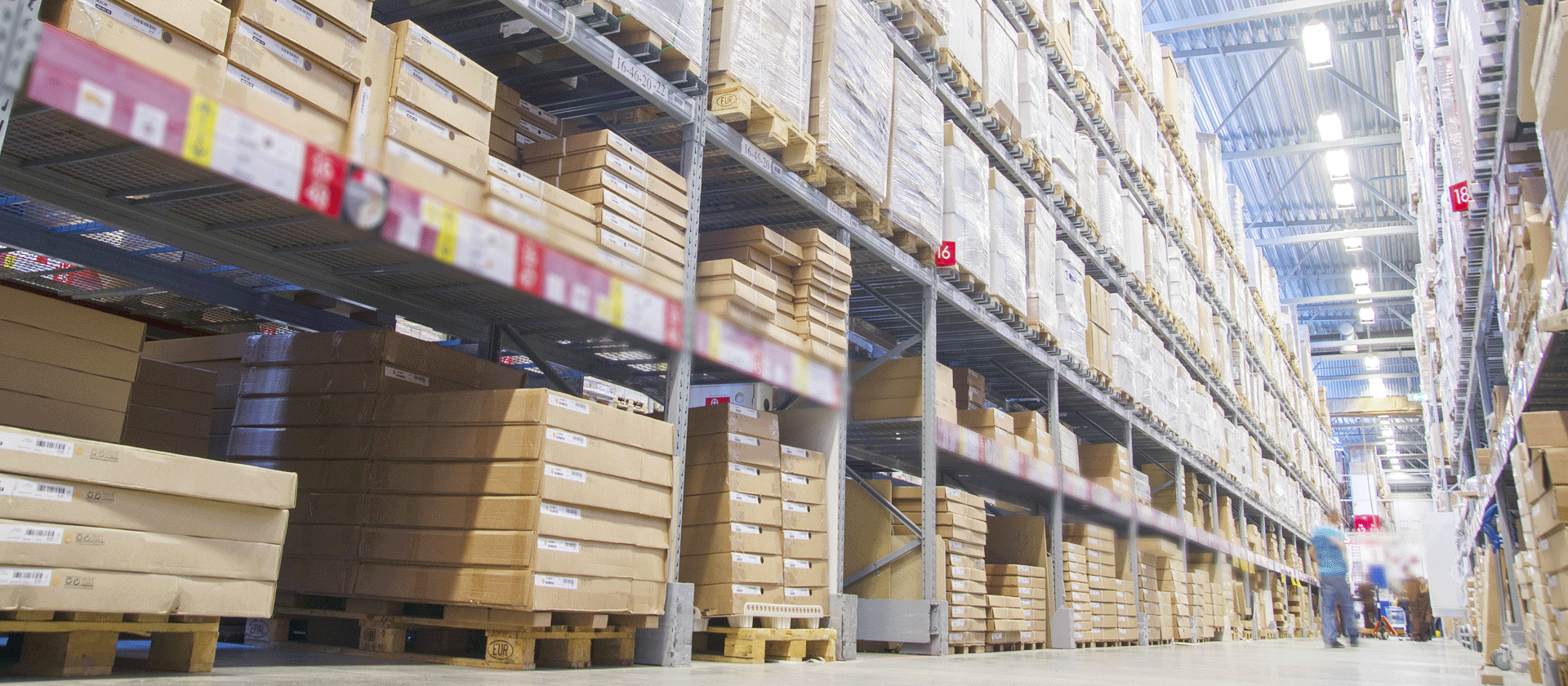 The Warehouse Management System for Wholesale
Achieve great
Warehouse management systems used in wholesale must meet a very specific set of requirements. Whether it's technical equipment, building materials, food or beverages, wholesalers have to ensure that the shelves in supermarkets and discounters are always well stocked. And that's not so easy in this day and age.
The limited availability of products, constant cost pressure and the growing challenges of e-commerce business are also hurdles for B2B business to overcome.
It is not only helpful to implement customized store systems – rethought intralogistics can also significantly simplify and accelerate many processes here.
In the reorganization of processes, which can also be accompanied by (partial) automation, IT is the central key. Our intelligent processes in the standard software ensure smooth interaction between warehouse components and human resources, increase process reliability, minimize errors and accelerate fulfillment. In this context, modern warehouse management systems (WMS) are true efficiency boosters.
Our WMS is at home in these wholesale areas
PLG WMS WHOLESALE
Wholesale is the link between industry, trade and retail. Its core functions include the control and timing of information and goods flows and the organization of transports. And this is exactly where our warehouse management system can support a wide range of industries:
MHD handling (compliance with remaining shelf life)
Inventory security and delivery reliability
Quality inspection at goods receipt
Multi-warehouse and multi-client capability
Connection of fully automated storage systems
Weight handling
Quick turn method
Temperature detection
Consideration of additional articles
Replacement item
IFCO box handling
Flexible picking location management
Provisions
CrossDock procedure
Space Management
Customized award
Loading control
Quality assurance
Weight handling
Meat batches
Provisions
Order and tour picking
MHD processing
Batch tracing
More information on beverage logistics can be found below.
Fluctuating demand from customers
Varying order and pick numbers
Yard Management
House drink
Block inventory on GS1 basis
Various packaging
Empties handling
Variety of articles
Different container units
Dynamic block storage
Single bottle picking
3-fold scan GS1 labels
Direct loading from the Blo
Dynamic block space handling (capacity controlled)
Picking of gastronomy and trade tours
Empties handling and tour provisioning
Batches
MHD
Vintages
Inventory management
Collective storage
Multiple transports
Technical wholesale and wholesale of building materials
DESADV Goods receipt provision
Fine WE Crossdock
Mobile Fine WE
NVE goods receipt
Counter staff decides the picking process
Priority control
Freestyle picking
Flexibility
Picking ready for shipment
Path and parking space optimization
Brand, nuance and batch management
Trial order / sample provision
Vouchers picking
Tour, customer, order and warehouse area picking.
Full integration of the external bearing into the overall process
Long term reserve management
Loading order
Full integration into the tour goods receipt process
Branch warehouse / round trip
Night jump
Simplification of the WE process / fine WE cross dock
Integration of route provisioning
Direct mobile booking of the goods
Online inventory management
Chaotic and fixed storage space management
Perpetual inventory
Barcode control
Multi-order picking
Pick & Pack – Online Shop Integration
Order and article-related volume calculation
Returns management
Quality arrives
WHAT OUR CUSTOMERS SAY
"Typical, for example, are an extremely wide range of articles, varying handling processes and differently designed storage locations. This saves time, because there is no need to program a large number of functions. In addition, the warehouse management software is an expression of proven process knowledge on the part of the manufacturer."
Udo Bach
Managing Director, M.Bach GmbH
"We already have more than 120 customers who use the scanning solution for their everyday ordering activities. For our daily routine, this means that we have much less manual effort, benefit from a great time saving and also make an ecological contribution by reducing paper."
Micaela Waltenspül
Sales office specialized trade, Bio Partner Schweiz AG
The core and additional functions of the pLG Warehouse Management System
A warehouse management system must be capable of managing the entire intralogistics process error-free and paperless. This requires precisely coordinated processes, because this is the only way to control inventories, process orders quickly, and ensure secure processes.
*Additional functions
Batches
Cross docking
Dock & Yard Management
Double / multiple deep storage
Dangerous goods
Hazardous substances
Weight control
Handling Units-Measurement
Kit formation
Consignment
Empties and loading aids
(Multi-)client capability
Multi-storage capability
Best before date
Package optimization
Production supply / disposal
Resource Planning / Labor Management
Returns
Serial numbers
Slotting & Warehouse Reorganization
Forklift guidance system
Value Added Services
Vendor Managed Inventory
Scrapping
Customs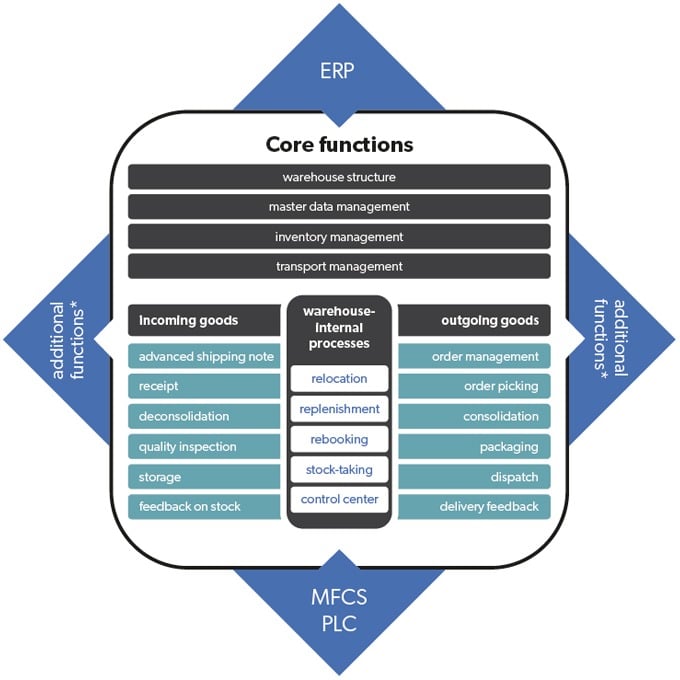 Tested and found to be good
Our Warehouse Management System
As a constant quality control, we have our pLG WMS comprehensively tested and subsequently validated by the Fraunhofer Institute for Material Flow and Logistics (IML) every year. As a result, we certify ourselves annually as a provider in the Online Warehouse Logistics Portal of the IML.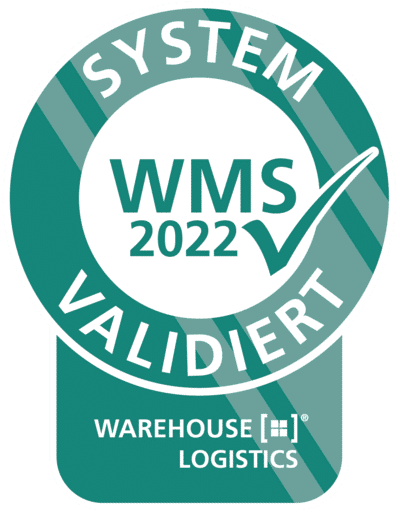 Your personal contact persons
Questions, wishes or suggestions?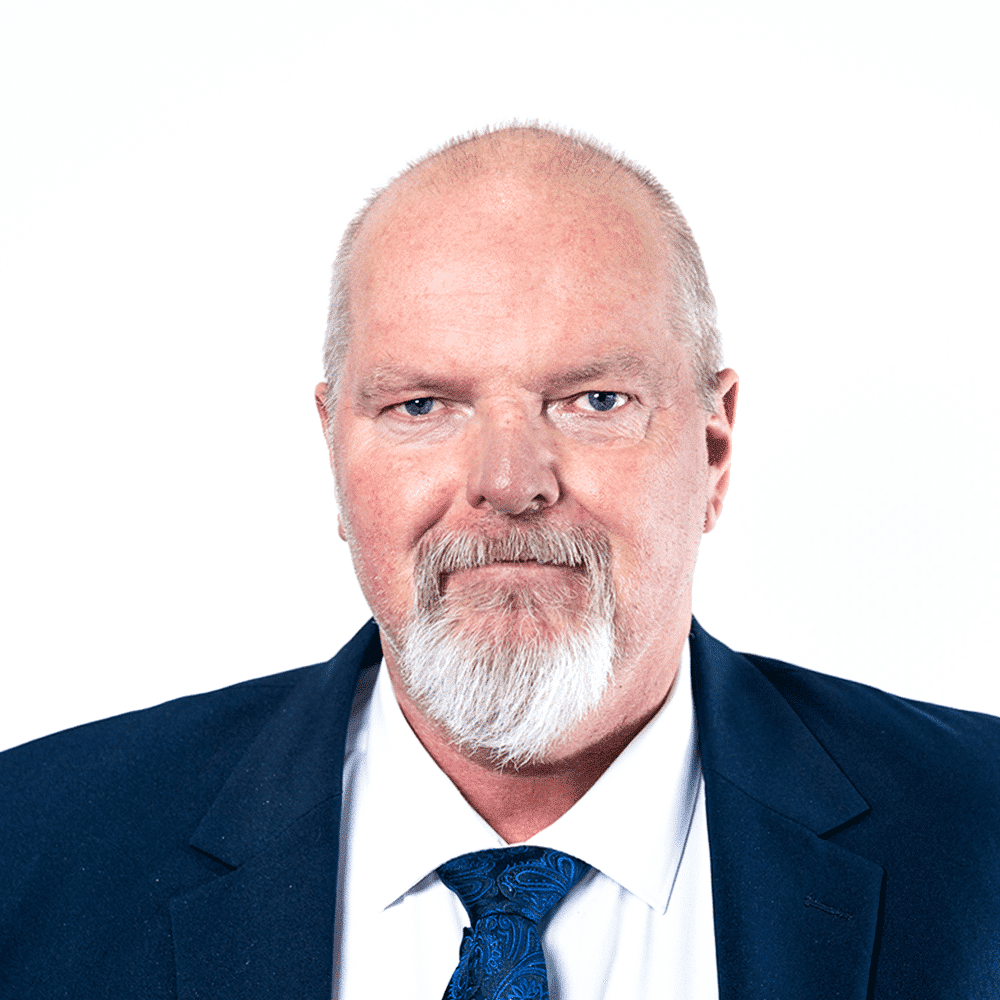 Jürgen Noll
Key-Account-Manager
Deutschland
Manuel Grünwald
Verkaufsleiter
CH, AT, International
Call us or write us a message. We look forward to seeing you.