Always up to date
Warehouse Management System SaaS Solution

Warehouse management software from the cloud
The Prologistik Saas solution
Adapted to your individual needs and requirements, we also offer our warehouse management software as a cloud-based solution. The advantage for you is that you do not need your own server at your warehouse location, and installation, maintenance and regular updates are simply handled by our experts. For this purpose, we use data protection-compliant and secure data centers in Germany.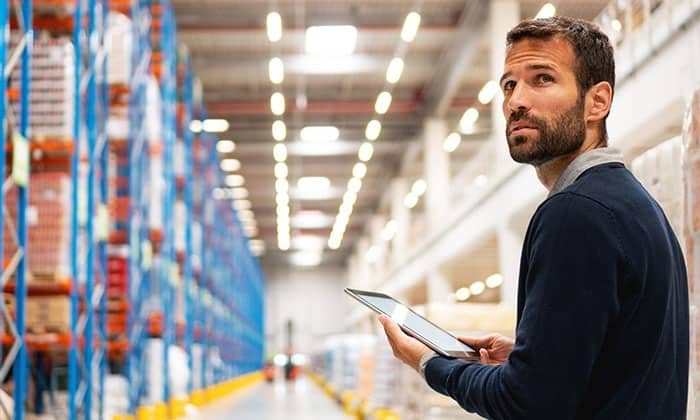 The optimal solution for every bearing
On-site or in the cloud
We offer our warehouse management software both as an on-premise application and via a cloud-based SaaS solution, depending on customer requirements.
Operation via your company's own server
Any number of clients
Suitable for companies of any size
Large number of customizing options
Operation via our data centers
No own server necessary
For small and medium-sized companies with about 1-30 employees
Low investment costs
Stable internet connection required
Short lead time: from 4 weeks
Our knowledgeable experts will be happy to advise you on which solution best suits your requirements.
Using SaaS in warehouse logistics
Your advantages
Our Warehouse Management System as a SaaS solution offers cost-effective warehouse management at a very good price-performance ratio. The one-time initial investment for an own server as well as the purchased software is omitted. Instead, you pay a fixed monthly amount that keeps you on track with your annual expenses.
We take care of the implementation of your warehouse management software in a cloud, so that you have access from all work devices in your warehouse via network connection. You do not have to worry about anything: The complete maintenance including system updates is automatically taken over for you by our specialist staff. In as little as 4 weeks, your new warehouse management system will be up and running!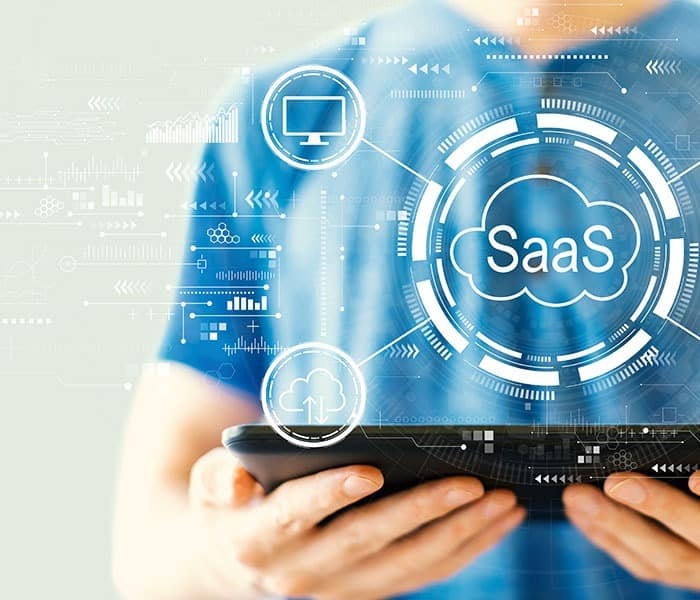 SaaS interfaces
Optimal connection to your systems
Shipping service provider
Data centers compliant with DSGVO
Our Cloud
For a secure use of SaaS in warehouse logistics, we rely on the certified Oracle data center in Frankfurt am Main. This ensures the security of your sensitive data. The data center has redundant power supply and even tolerates multiple parallel hard disk failures without data loss due to multiple backups daily. The servers are located at a high-security site with multiple security gates, video surveillance, and a state-of-the-art early fire detection system. The data center is certified according to DIN ISO/IEC 27001.
Your personal contact persons
Questions, wishes or suggestions?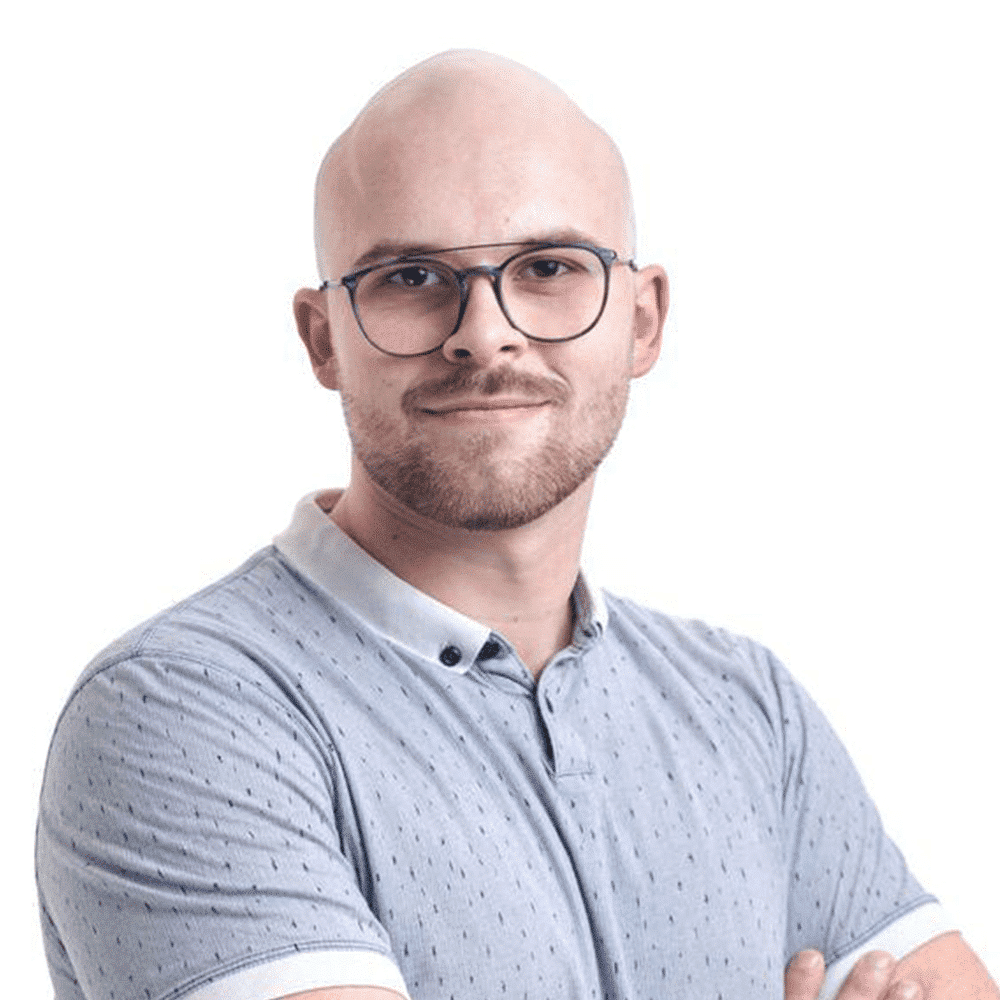 Call us or write us a message. We look forward to seeing you.