PLG WMS 3PL
3PL Warehouse Management Software

WMS 3PL – especially for logistics service providers
Warehouse Management System for 3PL providers
Our pLG Warehouse Management System 3PL is specifically designed for Third Party Logistics Providers and handles the mapping and management of inventory and associated storage locations for them. With the help of this inventory-managing system, logistics companies gain the transparency they need, avoid picking errors and reduce their throughput times.
At the same time, the WMS 3PL can be easily linked to several clients and adapted to any warehouse structure. Thanks to its intelligent standard interfaces and many years of project experience, it can be integrated into any system landscape and supports the connection to common merchandise management systems and ERP systems.
The advantages of WMS software for Third Party Logistics
PLG WMS WAREHOUSE MANAGEMENT SYSTEM (WMS)
Our WMS software makes 3PL providers' (working) life easier. To ensure this, it has a variety of outstanding features and benefits.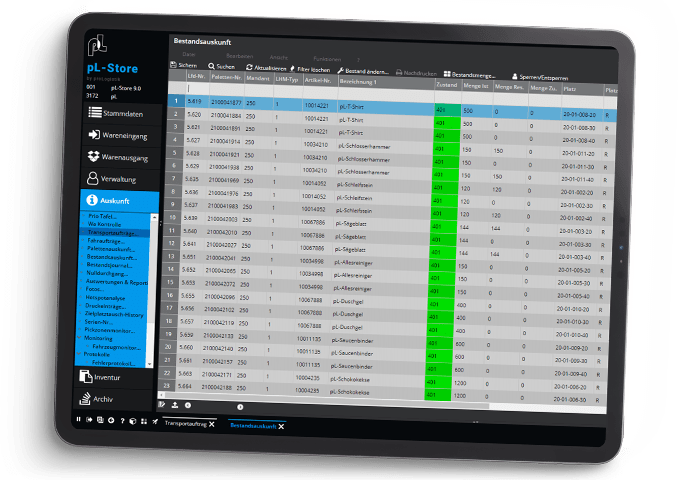 Your advantages at a glance
Unlimited client and subclient integration
Added values, such as display construction or iron-on, can be mapped using an integrated production module.
Perform billing with daily comparison of application data and stimulation of different conditions
Flexibly license seasonal and order peaks
Create a flexible customer connection to Warehouse Management via interface
Integrate an employee controlling system for performance measurement and project costing
Independently set up clients, reports, storage bins and shelves, etc.
What our pLG Warehouse Management System Industry does for you: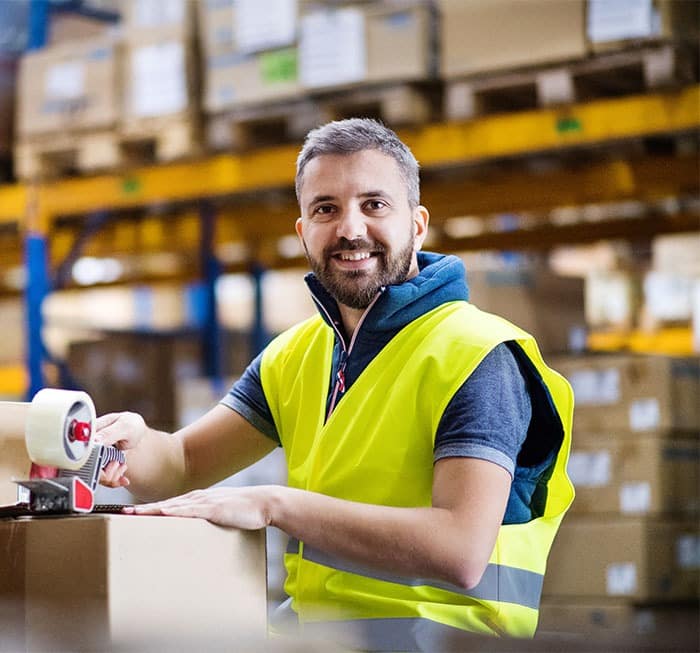 Quality arrives
WHAT OUR CUSTOMERS SAY
"With the new Logistics Campus in Eschweiler and end-to-end digitized processes, we are now in a position to implement our clients' multi-channel concepts in the best possible operational way. This also means that we can calmly face peaks such as Black Friday or Cyber Weeks."
Tim Wilhelm
Managing Director, Hammer
The core and additional functions of the pLG Warehouse Management System
A warehouse management system must be capable of managing the entire intralogistics process error-free and paperless. This requires precisely coordinated processes, because this is the only way to control inventories, process orders quickly, and ensure secure processes.
*Additional functions
Batches
Cross docking
Dock & Yard Management
Double / multiple deep storage
Dangerous goods
Hazardous substances
Weight control
Handling Units-Measurement
Kit formation
Consignment
Empties and loading aids
(Multi-)client capability
Multi-storage capability
Best before date
Package optimization
Production supply / disposal
Resource Planning / Labor Management
Returns
Serial numbers
Slotting & Warehouse Reorganization
Forklift guidance system
Value Added Services
Vendor Managed Inventory
Scrapping
Customs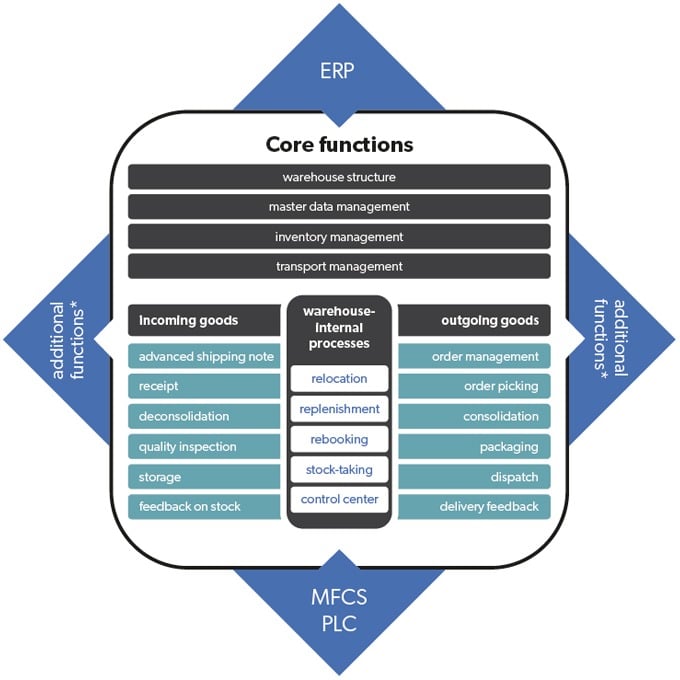 Tested and found to be good
Our Warehouse Management System
As a constant quality control, we have our pLG WMS comprehensively tested and subsequently validated by the Fraunhofer Institute for Material Flow and Logistics (IML) every year. As a result, we certify ourselves annually as a provider in the Online Warehouse Logistics Portal of the IML.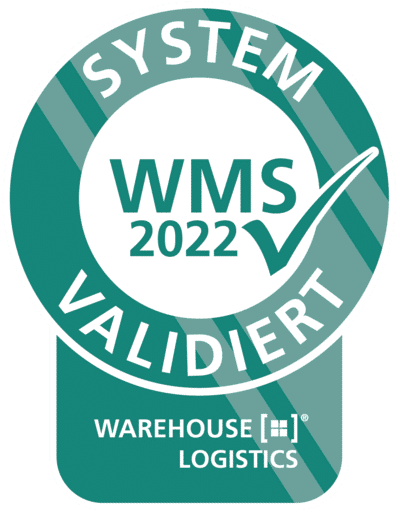 Your personal contact persons
Questions, wishes or suggestions?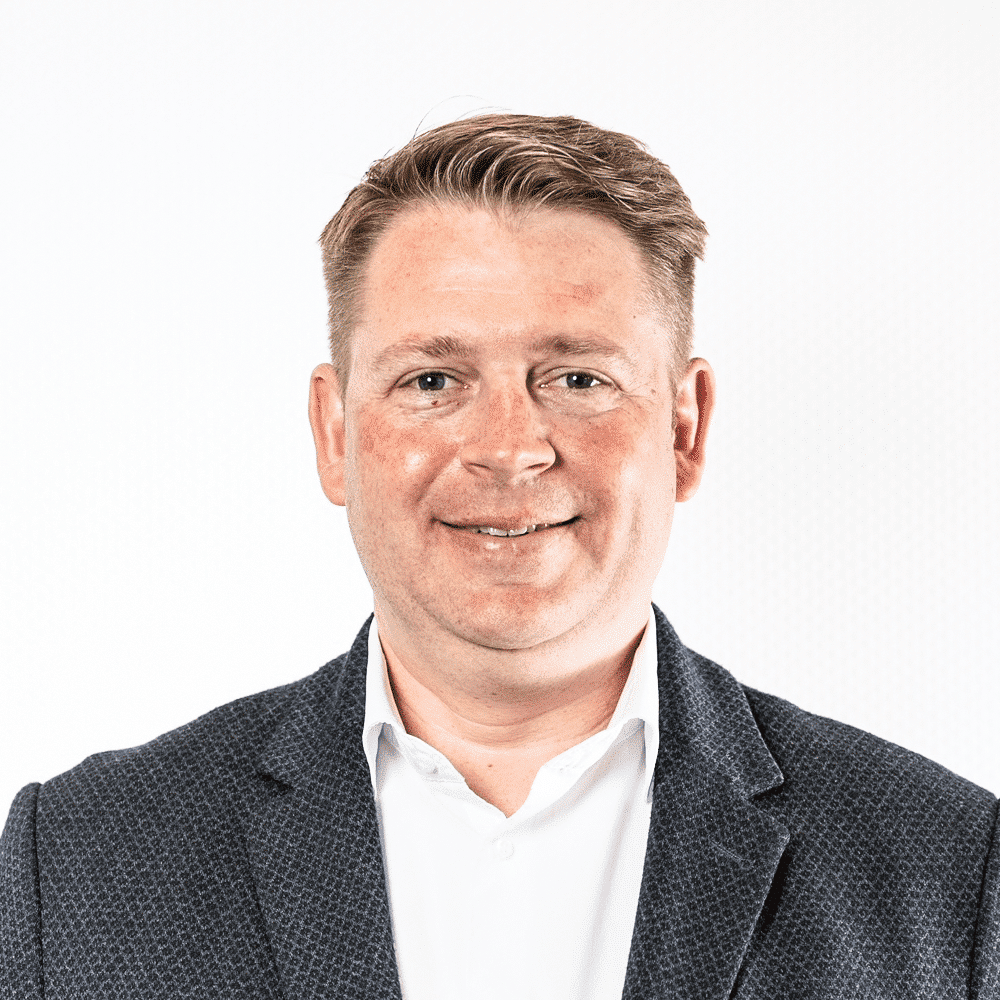 René Koch
Leiter Logistik Consulting
Manuel Grünwald
Verkaufsleiter
CH, AT, International
Call us or write us a message. We look forward to seeing you.