PLG active archive/DMS
Document management (DMS) in logistics

The archiving solution
active archive/DMS
On-demand solutions for archiving
Electronic data must also be stored in a legally secure and audit-proof manner so that it can be easily accessed in the event of a request. And that is exactly what active achive/DMS makes possible. Our sophisticated archiving software reliably handles all the steps required for archiving – from the timely storage and retention of data to the extremely convenient search function. Best of all, you can access the data via the Internet at any time.
Fields of application:
Forwarding agencies
Logistics service provider
Transporter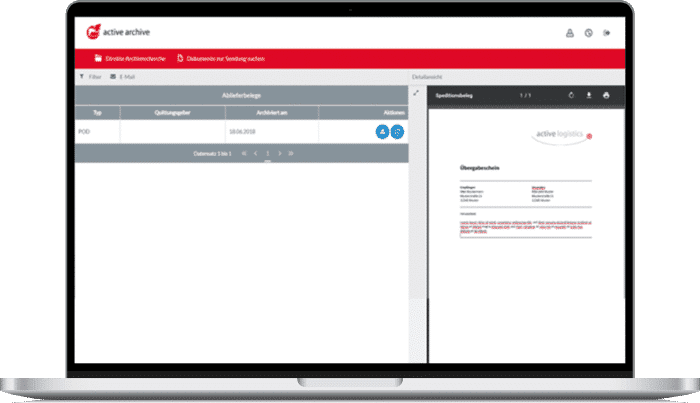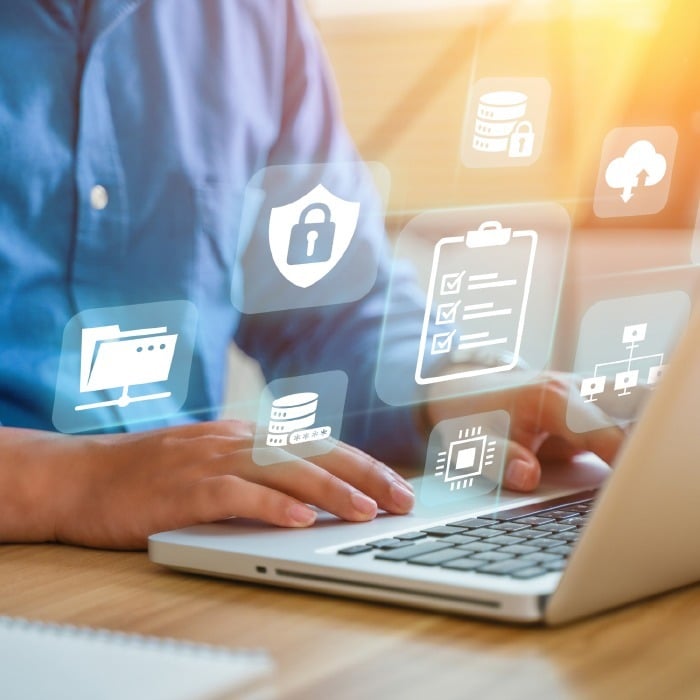 The complete profile of active archive/DMS
Best equipped
active archive provides fast access to all information objects, data and documents – online, offline and via mobile devices
The solution can be easily used together with any applications such as SAP, Microsoft Office and Outlook
The user interface is particularly easy to use, intuitive and high-performance
active archive offers the highest level of security: In addition to operation in the redundantly designed active logistics high-availability data center, the platform itself is also equipped with security mechanisms
active archive is equipped as a web service for optimal integration
In addition to these individual integration options, the archive has a number of standard interfaces for applications from Microsoft, SAP, Audicon, etc.
The desktop integration for Microsoft Office and Microsoft Outlook creates a special benefit
Each reading and changing access to the system and the data stock is logged in an analyzable journal. The accesses themselves take place with 128-bit SSL encryption
Features and benefits:
A central digital archive for all your business documents
Access to your data with a specially adapted user authorization concept
A modern archive so that you can continue to use knowledge and documents in the future
The archiving of countless documents with the best performance at the same time
An integrated, certified signature and verification service
Archiving that complies with auditing and tax administration requirements
An on-demand solution that you get quickly and easily over the Internet
Our product as Software-as-a-Service (SaaS)
Your personal contact persons
Questions, wishes or suggestions?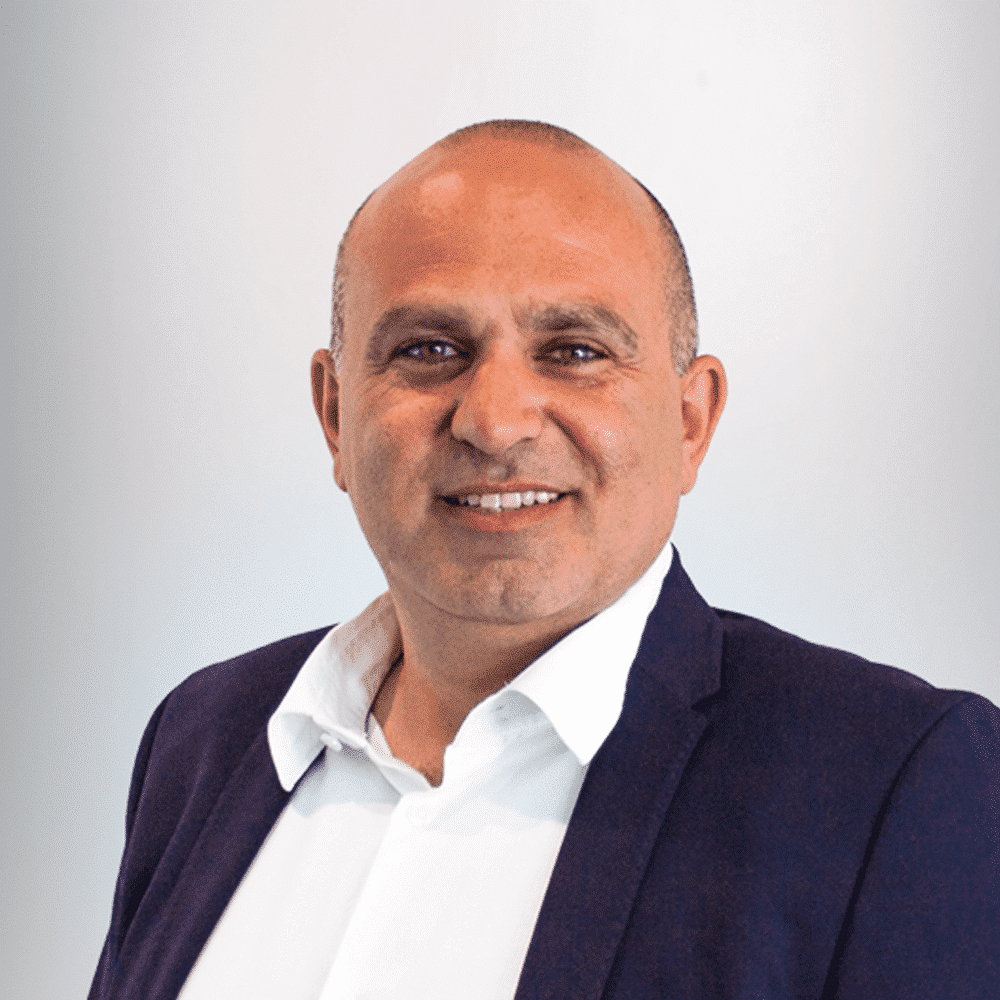 Salih Cil
Director Sales & Partner BU Transportation – Vertrieb
DE-PLZ: 7-9, AUT, CH
Giovanni Rodio
Director Sales & Partner BU Transportation – Vertrieb
DE-PLZ: 0-6, BeNeLux
Call us or write us a message. We look forward to seeing you.