For us a matter of course
Sustainability and social commitment

We take responsibility
Sustainability and social commitment –
Sustainability has many sides – and they don't just relate to the environment. Because if you look closely, the definition of sustainability includes both the careful use of resources and social justice. And that is why the proLogistik Group is also fully committed to these two areas.
Sustainability is our priority
The proLogistik Group
We think so: As a company, we bear responsibility. To customers. To the employees. And to the environment. That is why, for us, long-term success is only possible if it goes hand in hand with ecological and social aspects.
For this reason, we have defined sustainability topics for the proLogistik Group, which we orient ourselves to – and which we continue to optimize.
The sustainability topics of the proLogistik Group
In use in many areas
Environmental and climate protection
Emissions
Energy consumption, renewable energies
Waste and recycling
Materials used
Water and waste water
Human Rights
Compliance, anti-corruption and bribery
Data protection and IT security
Customer satisfaction and product responsibility
Employee satisfaction
Occupational safety and health protection
Diversity and equal opportunities
Employee promotion and development
Social responsibility
The sustainability campaigns of proLogistik
With full commitment
The topic of sustainability is very important to us. This means that we are already particularly committed in many areas – and are constantly optimizing in many other areas to meet the demands we place on ourselves.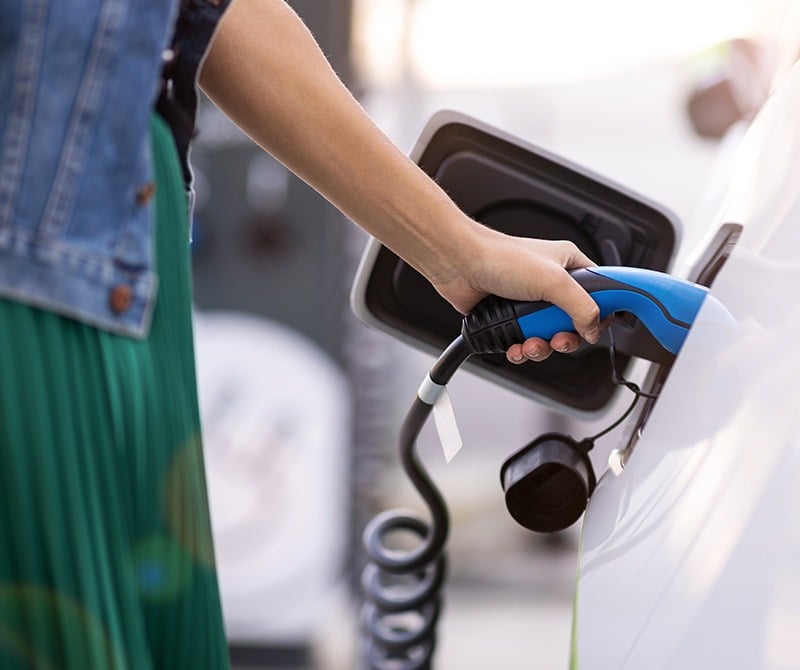 Fleet with electric and hybrid cars
Our employees get from A to B cleanly. Our entire fleet consists exclusively of e-cars and hybrid vehicles – this has enabled us to greatly reduce the CO₂ emissions of our fleet.
55 charging stations
We welcome all drivers who drive an electric or hybrid vehicle – whether they work for us or visit us as a customer. That's why we have installed a total of 55 charging stations at our locations in Dortmund and Pinneberg, where you can recharge your battery free of charge.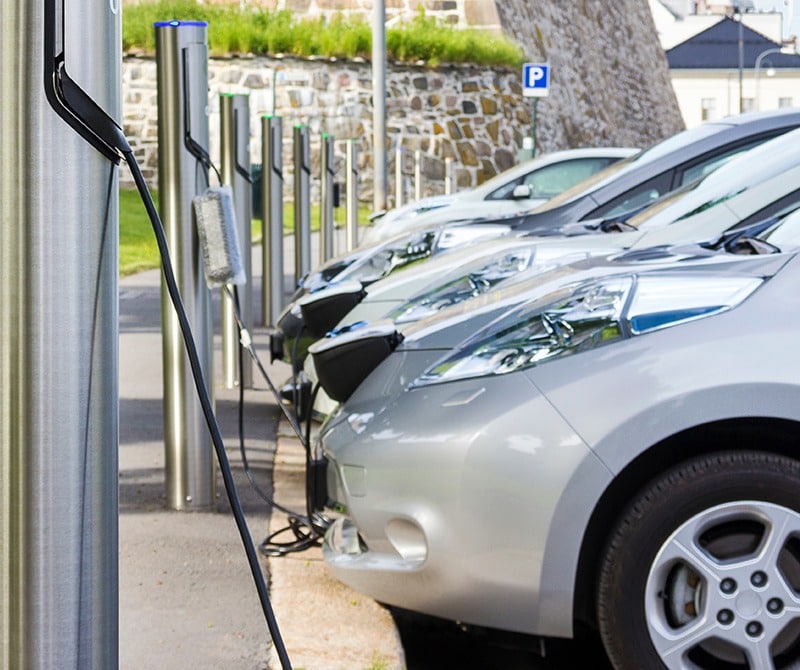 E-bike leasing
With our e-bike leasing, we support all our employees who like to get to work on two wheels. Because it's good for the environment and for your health: you keep fit already on the way to work and after work your tired legs are activated again. And – the bicycles may of course be used in your free time.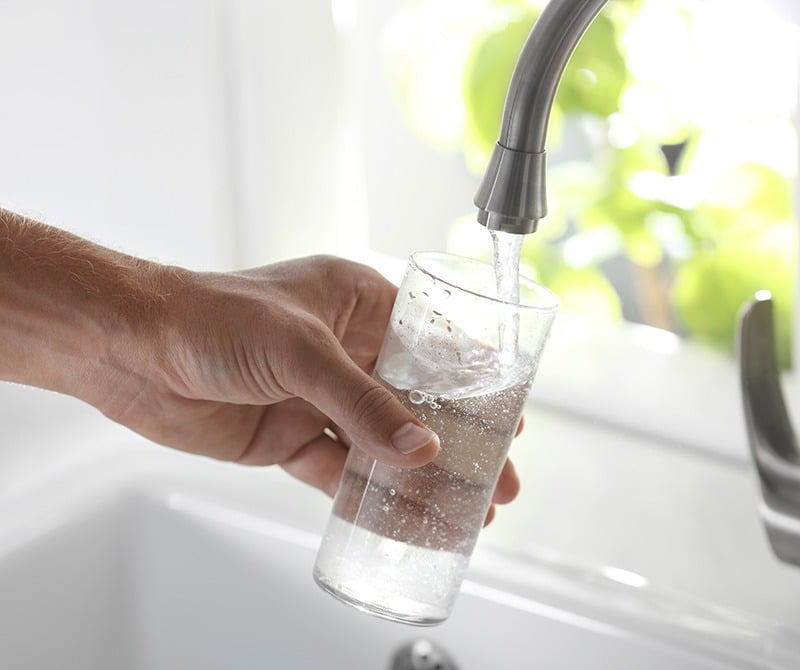 BestWater filtration system for drinking water
The name says it all: Thanks to the BestWater filter systems, we offer our employees the best and purest drinking water. Thanks to a sophisticated reverse osmosis, pure water flows directly from the tap and we thus make an active contribution to environmental protection. The low hardness of the water produced with BestWater means that less cleaning agent is used, we can dispense with water softeners, produce less PET bottle waste and reduce the volume of transport for mineral water.
Fairphone
Protecting the environment is in our hands – and in this case, literally. Because we only use sustainable cell phones that are equipped with particularly long-lasting batteries. And when they weaken, they are repaired and not directly bought new.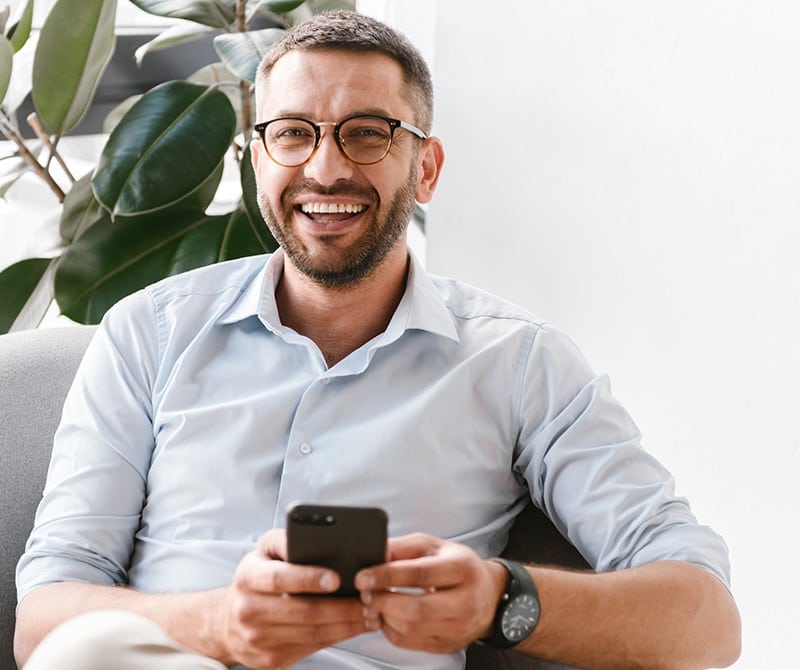 Green roof
The green roof above our warehouse entrance provides an important habitat for plants and many creatures such as bees and wild bees, beetles, butterflies and ants.
It also has a positive effect on the indoor climate of the rooms below. In summer, evaporation from the plants provides cooling. And in winter, the green roof serves as thermal insulation and helps save energy costs and protect the environment.
Photovoltaic system
With our photovoltaic system, we are making an important contribution to climate protection by not only conserving existing resources but also reducing our CO₂ emissions.
Social commitment
FOR THE FUTURE OF US ALL
As a successful company, it has been a matter of course for us for years to support not only our employees. We also assume social responsibility by regularly (and above all gladly) getting involved in social projects. For example, for the:
Construction Guild Heilbronn
The work of the construction guild is very diverse. In addition to numerous projects in the area of helping the homeless, the Aufbaugilde offers a second-hand department store, help with household liquidations, a wide range of "round-the-house" services, vocational training in various professions and, at the Susanne Finkbeiner School, the opportunity to obtain a school-leaving certificate that enables people to find their way into or back into the world of work.
The charitable work and the certainty that the donation reaches where it is needed makes the Aufbaugilde Heilbronn a fantastic project that we are happy to support with an annual donation.