PLG Industry Solutions
Logistics solutions for e-commerce in the food trade

E-commerce in the food trade
The right logistics software is also the factor that brings success in the food trade.
This is because, especially for goods that are perishable or have a sell-by date, it is important to carry out storage, picking and handling in a professional and error-free manner.
Our logistics software supports you in this:
Article management
Picking
Job processing
Shipping
It masters carton and pallet goods
Our logistics software takes into account both individual packages and packaging units. During picking, the employee can be instructed to break open VPEs and remove individual items.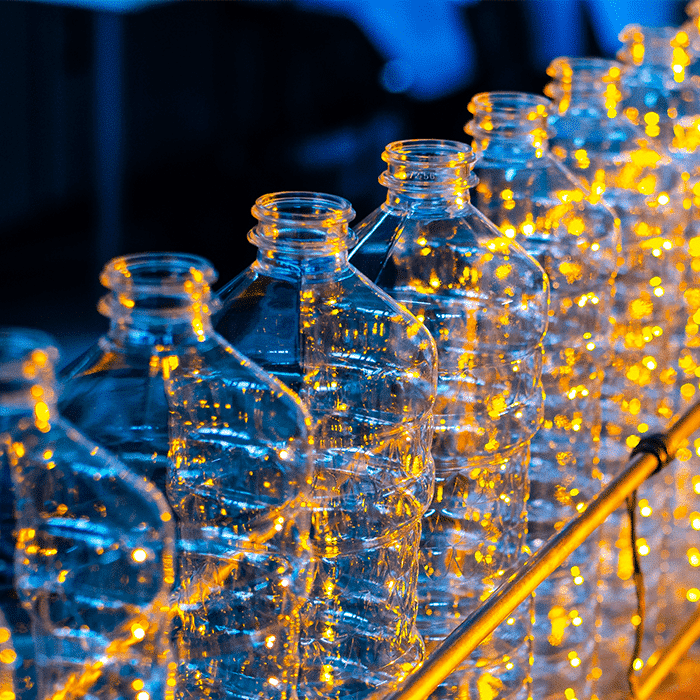 It knows different pledge management
Our software is able to process different types of pledge.
It is thus possible to generate deposit items and assign several deposit types to an item, such as deposit for single packs or deposit for container packs.
Picking with the help of our logistics software
Our logistics software has an automatic routing system that divides customer orders into optimal picking orders. This allows storage areas to be used efficiently for different item requirements and still process all pending orders simultaneously.

The processing of large orders is extremely simplified by picking packaging units such as colli or cartons. Because the software is informed not only about the packaging units but also about the individual items, large and small deliveries can be handled simultaneously.

In addition to considering short distances, the order of picking can also be based on item weights. Storing heavy items at the bottom of the pallet and lighter items at the top facilitates chimney sizing.
Shipping with the help of our logistics software
Especially for the food trade, the intelligent shipping processing of our logistics software offers numerous advantages. When customers order large, heavy or refrigerated items together, they can be separated into special shipping packages and still be correctly labeled and tracked in the delivery process.

Same-day delivery, which is increasingly in demand, is also an integral part of the software. Thanks to the integrated route planning, the vehicle fleet is managed. It automatically distributes the upcoming delivery orders to optimal routes in order to achieve the shortest possible driving distances. It is also possible to make changes to tours that are already in progress, for example, to enable a pickup at short notice.

It goes without saying that all status data and delivery information, including the final recipient signature, are recorded in the logistics software with order accuracy.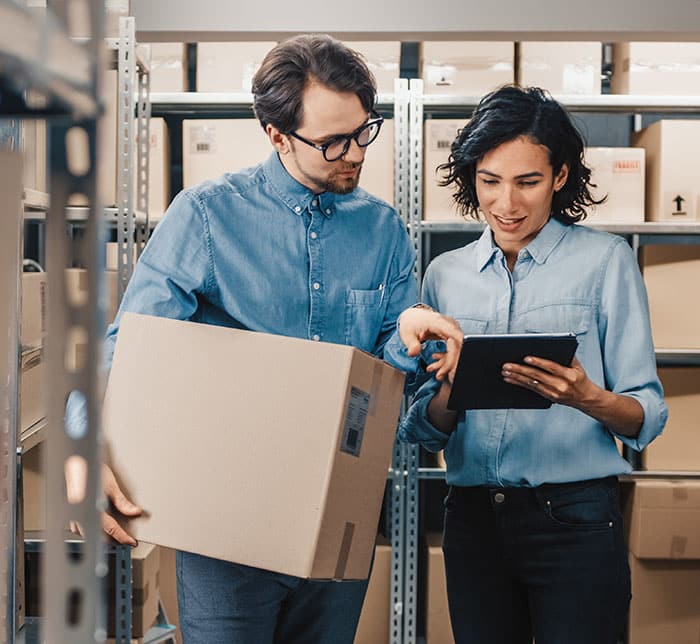 Item properties and stock
No more problems with best before dates and expiration dates: Our software is able to handle this information professionally. Picking strategies such as FEFO (First Expire – First Out) or FIFO (First In – First Out) in all their variants also play an important role here. The characteristics of the articles also determine the storage areas: Refrigerated items are naturally assigned to the corresponding temperature-controlled storage locations. Sophisticated deposit management is also an integral part of our software.
Tested and found to be good
Our Warehouse Management System
As a constant quality control, we have our pLG WMS comprehensively tested and subsequently validated by the Fraunhofer Institute for Material Flow and Logistics (IML) every year. As a result, we certify ourselves annually as a provider in the Online Warehouse Logistics Portal of the IML.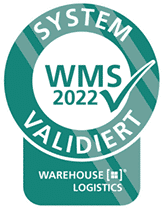 We offer you a holistic and personalized service
How else can we support you?
Consulting
With our logistics consulting, we support you in all logistical challenges, from the right strategy to optimal implementation.
Support
Whether for your software, your hardware or your System Center. Whether you have questions, problems or defects – we support you with our support.
Your personal contact persons
Questions, wishes or suggestions?
Dirk Bruhn
Business Development
Call us or write us a message. We look forward to seeing you.