PLG workstations
Transport and loading case

Mobile transport and charging case for up to 10 MDE's
For mobile inventory
An efficient inventory requires two things: thorough preparation and the perfect tools for reliable data collection. The most effective way to record individual items is with the help of mobile data capture devices with integrated barcode scanners.

To ensure that the equipment is stored and transported safely, it is advisable to use a special transport and charging case that is not only capable of storing the inventory equipment in a protected manner, but can also supply it with power at any time.
The advantages of the transport and loading case:
Robust aluminum case with reinforced carrying handles
Drop and dirt resistant for long-term, safe and damage-free transport and storage
Compact and customizable
Rollers, telescopic handle etc.
Colors & Logo
5 or 10-fold multi-charger
External 220 V power connector (locked charging)
LED charge level indicator
Lockable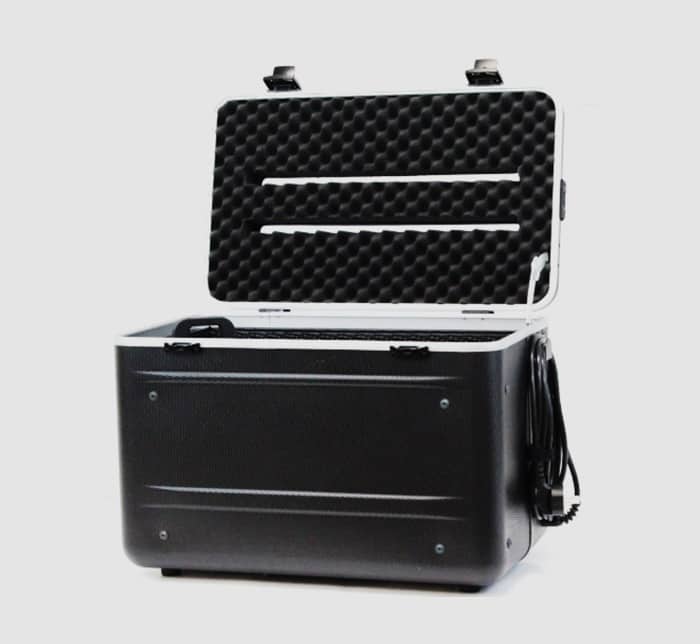 Contact us
Questions, wishes or suggestions?