PLG Labels
Storage bin labels

Especially for the storage yard
Warehouse labeling with system
The storage location labels are suitable for all common types of shelves in the warehouse. The storage location labels convince with their versatile use in warehouse logistics – no matter if e.g. pallet racking, flow racking or shelf racking.
Produced using either digital or thermal transfer printing processes. Materials such as polyester, Tyvek, textile, PVC or frozen paper (down to -40° Celsius) are used.
Clear labeling in the warehouse
A special reflective material of the storage bin labels enables scanning from a long distance. Especially for data collection in warehouses with the use of forklift trucks, these labels are ideally suited.
Warehouse employees can read the barcode on the label in close proximity in the same way as a storage location label on the upper shelf levels. However, depending on the shelf level, the optimal design and application of the labels is a crucial point.
Highly visible storage bin labels, boards or signs are necessary for quick location of the storage bin. We will be happy to provide you with comprehensive advice on this as well!
Areas of application
For all common types of racking in the warehouse such as pallet racking, flow racking, shelf racking
a. o.
Formats
89 x 36 mm
170 x 25 mm
150 x 55 mm
150 x 74 mm
60 x 200 mm
250 x 100 mm
170 x 50 mm
180 x 70 mm
150 x 55 mm
Other formats on request
Materials
Frozen paper up to -40 °C, polyethylene, PVC, polyester, polysterol, Tyvek, textile, label on magnet
Colors
For a sufficient contrast between background and bars the following color combinations are possible: Background colors: White / Yellow / Orange / Green / Light blue
Mounting
Adhesive (removable, permanent or extra strong adhesive), magnet
Print type
Digital or thermal transfer printing
Special features
For new markings, clean the surfaces if necessary. Always test removable adhesives for residues beforehand. Deep-freeze storage (down to -40 °C) can be marked with storage location labels on a magnet, e.g. 1.5 mm thick, or with frozen paper.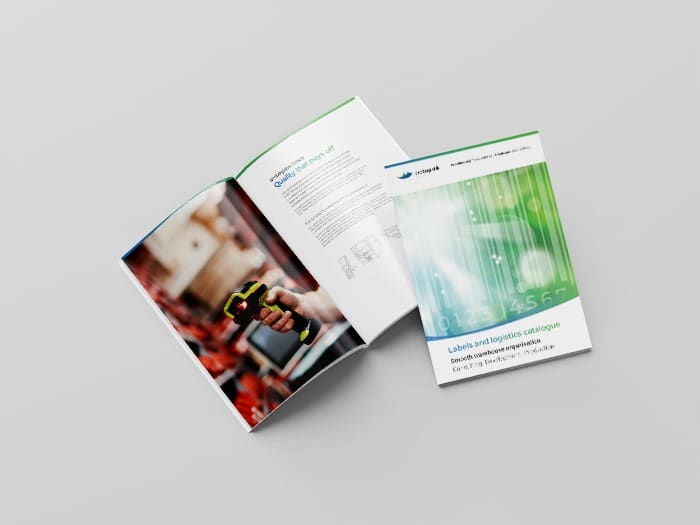 Label catalog
We offer a wide variety of labels, because we have made it our business to always find the right solution for you. Of course, this also includes individual solutions that make it easy for you to label your products even under special circumstances. Find out now about the services we offer in our label catalog.
Your personal contact
Questions, wishes or suggestions?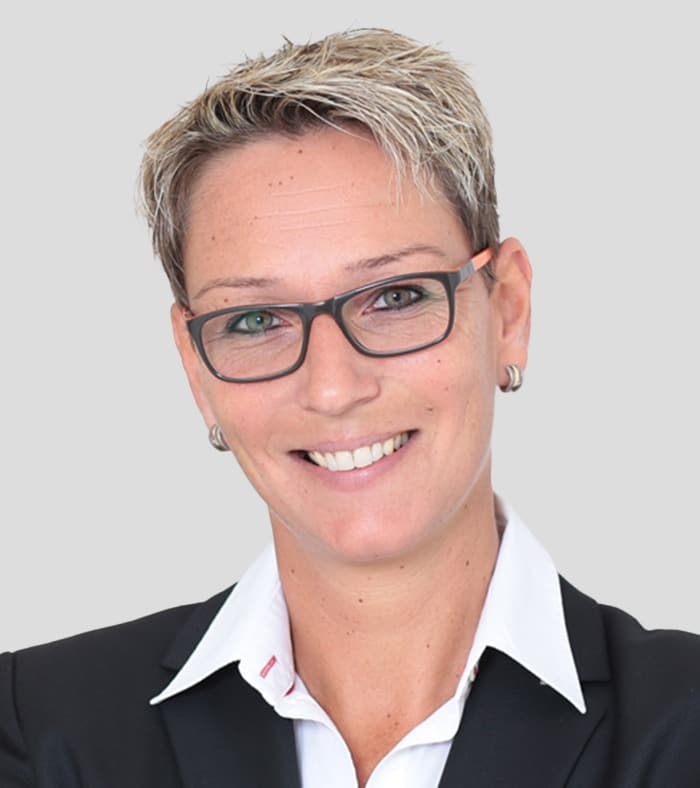 Call me or write me a message. I look forward to seeing you.