PLG Scanner
Handheld terminals / handhelds for industry

The advantages of handheld terminals
Mobile data capture simplifies goods handling in the warehouse or in production. The data can be checked, confirmed and reported back to an ERP system or warehouse management system via a browser directly on the server, either online or location-based.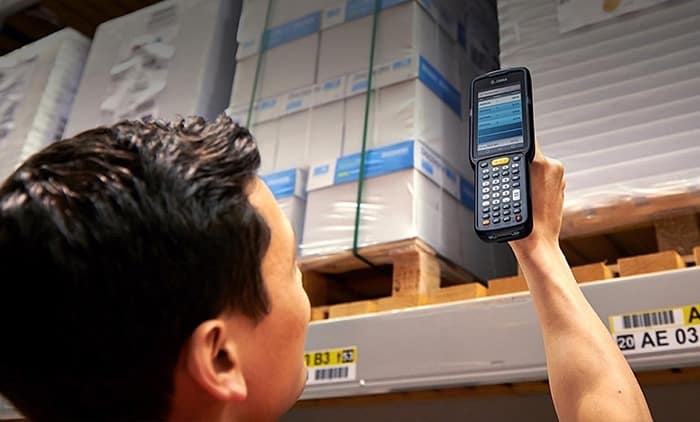 The key to success
Comfortable working in one-hand operation
Everyday work in the warehouse is characterized by hours of scanning, picking, checking prices and reordering. Thus, muscle pain and cramps are unfortunately already part of everyday life for warehouse employees. The solution is provided by handheld terminals that convince the user with their ergonomic features and ease of use.
You too can benefit from the advantages of mobile data capture and its precise coordination between barcode scanners, mobile terminals and barcode printers with the processing system.
These are your advantages:
Ergonomic operation with one hand
Increasing process efficiency through data capture with mobile devices
Data can be viewed online at any time
Avoiding the collection of duplicate records
Fast processing of picking orders, for example
Plausibility checks possible
Terminals are dust and splash-proof and therefore ultra-rugged
Guarantee for fatigue-free work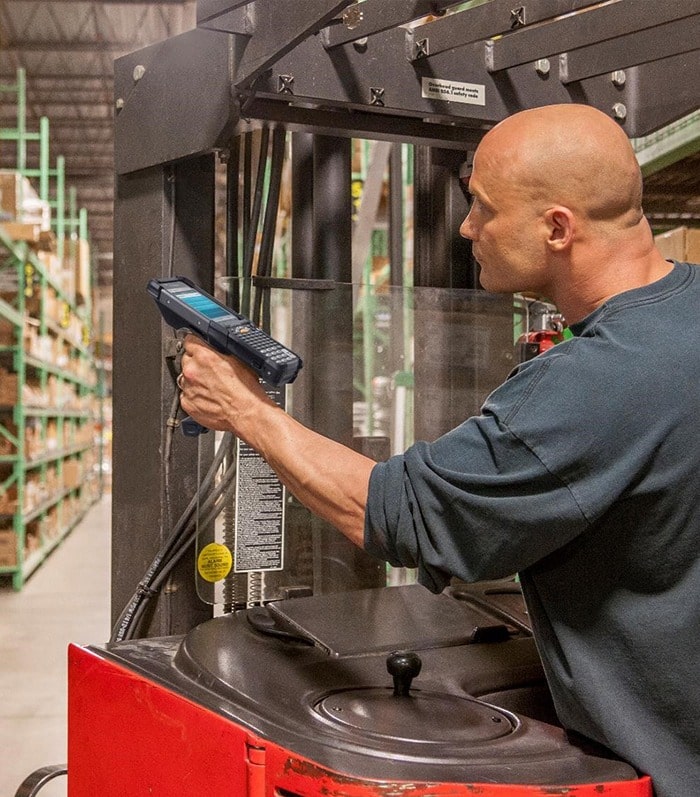 Handheld terminal solutions & in-process service
Are you looking for a handheld terminal for your company? Then contact our specialists directly. Our proScan division has been an integral part of proLogistik since 1998 and stands for know-how in the field of mobile data collection and warehouse labeling. Our team will be happy to advise you on the selection of the right devices and demonstrate how the various barcode scanners work. Together we will find the perfect solution for your company and accompany you from your inquiry to the commissioning of the products.
Your personal contact
Questions, wishes or suggestions?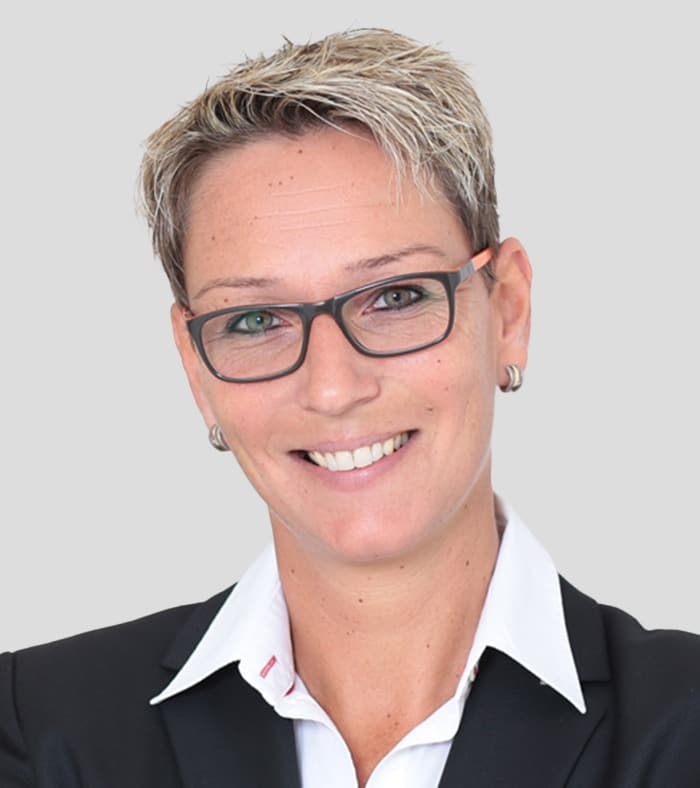 Jennifer Heckert
Senior Salesmanagerin Label und Hardware
Call me or write me a message. I look forward to seeing you.